 Frequently Asked Questions
Update 2022: no corona restrictions
All restrictions have been lifted.
We urge you to follow the official corona guidelines from the government. Reschedule your appointment and get tested if you have symptoms.
Be considerate around the artists and the other clients in the shop, and wash and sanitize your hands often . Face covering no longer mandatory.
How do I book an appointment?
You are always welcome to contact us. Write us a message on our Facebook Page, send an e-mail or call the studio. We will get back to you as soon as possible.
Have some information about your idea ready – style, approximate size and placement on the body. It's a big help if you send us a photo where you have marked the placement on your body.
You are also very welcome to send pictures for inspiration, to tune us in to what style and feeling you are aiming for.
We will never nopy another artist's work. We can use the image as inspiration. You will be sure to get a unique tattoo, designed specifically for you.
When we have talked about your idea, we can give you a price estimate and let you know about available times for your appointment.
We will never send any sketches or designs up front. In our experience it works much better, if we look at the design together. We will have the design ready for the day of your appointment, where we always will have plenty of time to go through it, find the perfect size and placement – and make adjustments if needed.
How long is the waiting list?
It varies a lot, depending on the time of year and each artist in Black Forest.
The waiting list can very well be between a couple of months to a year. You are always welcome to contact us to enquire about our schedules and available dates.
What is the price of a tattoo?
The price depends on many factors, like the size of the project and the time spent making the tattoo. 
You are always welcome to ask us about a price estimate for a specific tattoo idea.
Are there any type of tattoos that you do not make?
If we think that a certain style is not within our area of expertise, we will always let you know – and recommend that you find a tattoo artist that specilizes in the specific area, for you to get the best possible result.
We are very serious about our work, and we will never under any circumstances tattoo a person under the age of 18. Tattooing a minor is illegal in Denmark, even with permission from parents.
We reserve the right to reject doing tattoos on placements like fingers, hands, neck and head.
We do not make piercings.
Terms regarding reservation fee and cancellations
To book an appointment, you must place a reservation fee with your tattoo artist. The fee will be deducted from the total price of your tattoo.
The reservation fee is typically either 500 or 1000 dkkr.
NB: The reservation fee can not be refunded, even if you should regret your reservation.
Cancellations must be made at least 5 days before the appointment. In that case we can move your reservation fee to a new appointment.
The reservation fee will be lost if you cancel your appointment any later than 5 days before your appointment, or if you do not show up to your appointment.
What payment options do you accept?
Since every artist in Black Forest is self employed, payment options vary by artist.
Rie & Patrick:
Credit card or cash.
Signe:
MobilePay or cash.
Thit:
MobilePay or cash.
Vær opmærksom på, at der kan være en daglig beløbsgrænse på MobilePay-overførsler. Denne kan ændres, hvis du benytter Nem-ID.
How do I best prepare for getting tattooed?
Make sure you are well-rested and have had a lot to eat before the appointment. Even though you might not have a big appetite before the session, it is important that you eat a proper meal. Fruits and greens are especially good, both for easing the process, keeping your blood sugar levels high and with the healing afterwards.
Stay away from alcohol in the days leading up to – and after – the appointment, for the sake of the healing of the tattoo.
Bring lunch, snacks and sugary drinks to your appointment, so you can keep yourself fueled throughout the day.
Does it hurt a lot to get tattooed?
It will always hurt to get tattooed – but it is very individual how the pain is perceived. Some areas of the body hurts more than others, but even this is individual.
Therefore you should always choose the placement, where you would prefer the tattoo – without thinking about how the pain might be on that particular spot. The pain is temporary, the tattoo is forever.
The best thing you can do to ease the process, is to make sure your body is well rested and -fed. It is completely normal – and beneficial – if you are excited and nervous before your tattoo. It gives the body a boost of adrenaline, that helps ease the process. 
What kind of inks do you use?
Ask your artist about the ink they use, if you have any questions.
All of our ink is registered in InkBase, so you as a consumer can be sure that the specific ink used for your tattoo, is approved by the Danish Safety Technology Authority and traceable 5 years from your session.
What do I need to bring for my appointment?
It is important to have had a good nights rest and eat a proper meal before the appointment. Bring sweets, sodas and other sugary snacks, to maintain your blood sugar levels throughout the day.
It is advised to wear comfortable loose clothes for the appointment. Something that grants easy access to the area we will be working on and preferably something black, to avoid getting ink stains on it. I also suggest dressing layered, so you can adjust to your body temperature during the day – extra socks, a hoodie etc.
If it is a full day session, it can be nice for some people to bring entertainment, to take their mind off the pain; books, music or movies.
How do I take care of my new tattoo?
When we are done with your new tattoo, we will always guide you through the process for an optimal healing, step by step.
Our artists work in a variety of styles, which means that the aftercare process might be slightly different from artist to artist.
Protective film will be applied on your tattoo, for optimal healing. Some of our artists use cling film, some use Dermalize or similar products. You will be explained what kind of film is used on you and how to handle it.

How to remove the film; While showering, gently pull the film from one end. It can hurt a bit to remove the film, but this will not harm the tattoo in the process. It is perfectly normal that there is excess ink residue on the removed film.

When you have removed the film; Rinse your tattoo gently with perfume- and parabene free soap. Intimate soap or neutral soap works perfectly.
Pat it dry with a completely clean towel and then smear as thin as possible a layer of pantothenol salve on it. If you smear too much salve on it, you prevent the skin from breathing, which we need it to, to heal.
 
The next 5 days; Wash the tattoo in perfume free soap 2 times daily and apply a thin layer of salve afterwards.
 
3 weeks from the day of the tattooing; 
– No hot tubs, saunas, spas, pools, oceans etc.
 – Avoid sun exposure, both tanning beds and the outdoors. Always keep your new tattoo covered when staying outside, you are not allowed to apply sun screen on it before it is completely healed.
– Avoid contact sport and workouts where the tattoo can experience excessive fysical contact or stretches.
– Avoid applying any products on the tattoo, like perfume, sunscreen or moisturizer.
– Avoid scratching the tattoo.
Small black scabs will flake off the tattoo during the healing period. It is important not to peel at them, but to let them fall off by themselves. What comes off while smearing on the salve, is ready to come off.
 
The years to come; Always remember sunscreen on your tattoo to keep it looking as good as possible, preferably factor 50.
You are always welcome to contact us, if there is anything you are uncertain about.
what iF my tattoo requires a retouch?
Ask your artist about their specific retouch warranty.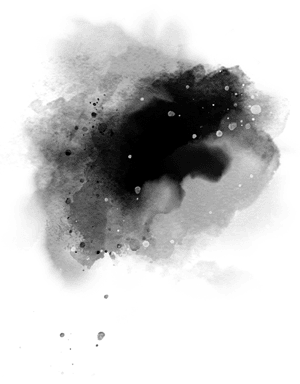 Contact us if you have questions or would like to book an appointment

Opening Hours:
Monday to Friday from 11.00-18.00*
(*Opening hours can vary slightly. You're welcome to write us a message in advance, if you want to make sure the tattoo artist you're looking for is in the shop.)